Casa de Tortugas - Stories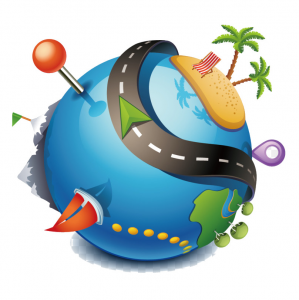 Getting to and from Bocas in 2021
Keeping in mind, the world is still dealing with the COVID-19, we expected some issues. But this was crazy...
We generally don't like the traveling part of any vacation. Being in Bocas is fantastic but getting there and back can typically be a bit of a challenge. This keeps Bocas from becoming a tourist attraction hot-spot like other areas where a direct international fight is available.
The first issue we bumped into was trying to coordinate the flights. There were far fewer international flights to Panama this year than in previous years. Normally, getting to Panama requires an over night flight and the trip home can usually be done in one day if timed just right. But this time both directions required over night travel. We flew from Portland to Atlanta, had a short layover and then went on to Panama.
There's no way to book a flight from any country outside of Panama all the way to Bocas Del Toro. We normally use
Air Panama
for our local flight, but this year their flight schedule didn't line up. Luckily, a second airline recently opened and their schedule worked out for us. So we booked with
Bocas Air
and at first all seemed fine.
On the taxi ride between the Tocumen and Albrook airports. There was some sort of accident on the road and we had to make our way through town. The taxi driver was very good and got us through with time to spare.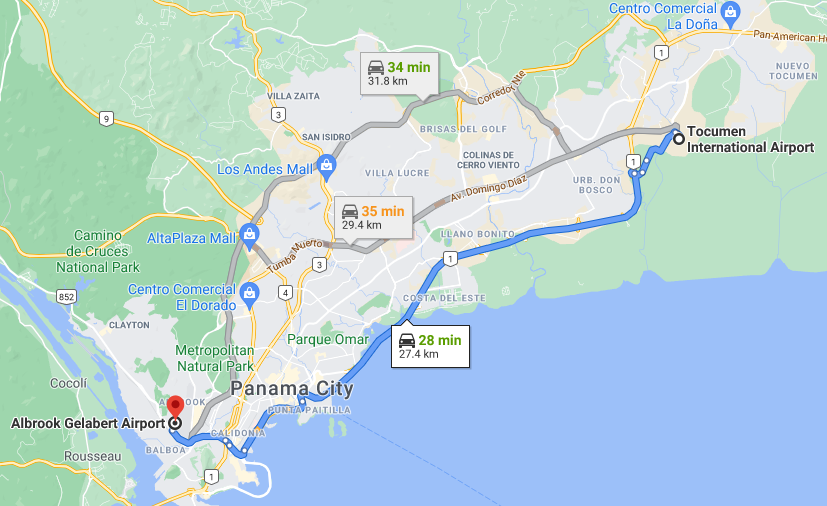 Our next issue happened once we arrived at the Albrook airport. We were early so the person at the check-in desk said we had to wait. So we had a soda and waited for almost an hour. Then we got back in the check-in line. A couple people in front of us were clearly upset about something. After a few minutes, the lady in front of us looked our way and said "You know they have no plane right?" and our hearts skipped a beat. WHAT? NO PLANE? So I went and talked to the person who told us to wait and he finally admitted that their plane was having some issues and there would be no flight out today. And maybe not tomorrow either. A lack of communication when there are issues seems to be a normal thing with businesses in Panama. I scrambled and went over to the Air Panama desk. They had 4 empty seats and the plane was about to board. I quickly paid for the seats and Tina told the other lady about the empty seats so she could get home to Bocas too. We got very lucky and we made it to Bocus right on schedule.
We spent the next couple weeks doing all the things we wanted to do on our trip and no major issues came up. That good stuff is for another story though. This is all about getting to and from Bocas and sadly, our trip home was an even bigger adventure than the trip in.
A few days before our flight home, we checked in at the airport with Bocas Air. The lady that helped us was very kind and assured us that our flight would be there. Well assured us the best she could according to what the computer was telling her. We were concerned that our return ticket may have gotten canceled because of the issue with the flight in. Just to be safe, we checked back the morning before our flight home. This is when we learned, there was not going to be any flights from Bocas Air as they were suspending flights until mid September. Panama Air was all booked up for that day and the next, so no matter what, we were not flying back to Panama City to make our connecting flight.
The scramble started to figure out if we could possibly make it back to Panama City in time to get on our flight. The clock was ticking because we only had a few hours left if we needed to change our flights home without having to pay a second time for the return flights. We had heard there was a night bus from Almirante to Panama City and we tried to get information. Several people said they were not running the night bus right now. You have to go to Almirante in person and buy tickets there so even if they were running, that may not have worked well. We called Carlos, our taxi driver in Almirante to see if he would drive us to Panama City. YIKES!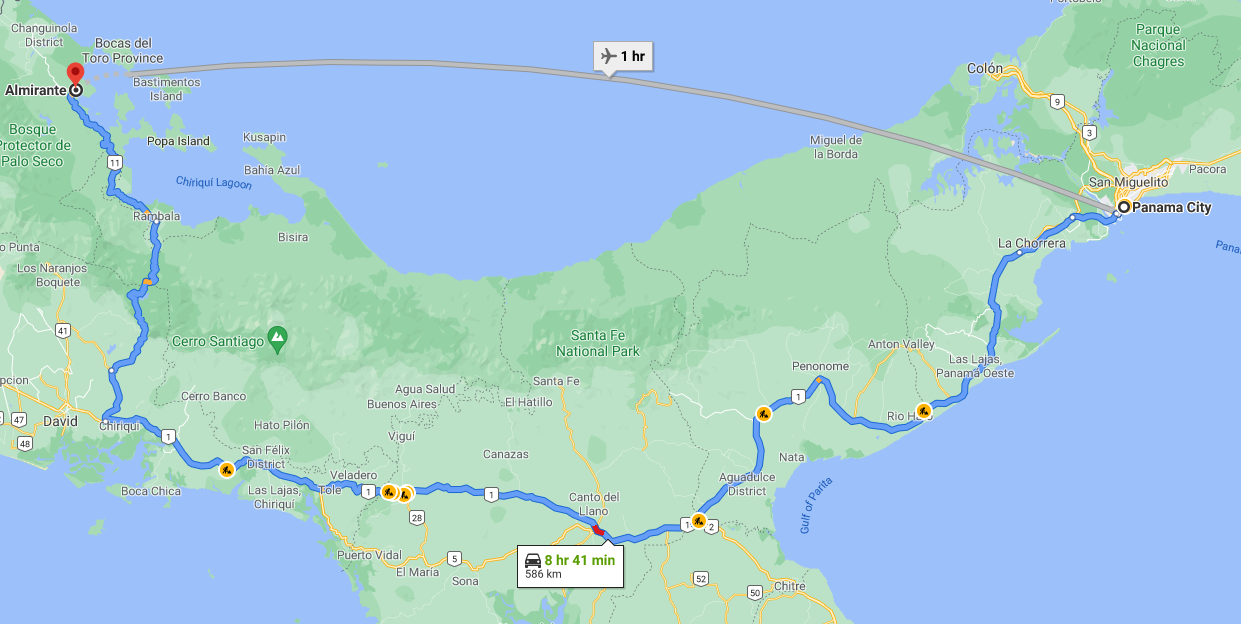 So what should have been a 1 hour flight on Tuesday morning was now turning into an almost 9 hour drive Monday evening. We scrambled to get everything packed once all the arrangements were made. It was about to be a stressful night, but at least we would make it to our flight home in time. And we still had to get a COVID test before getting on the plane home!
After having one last dinner in Bocas town, we grabbed our stuff and hopped a water taxi to Almirante where we learned that the bus was actually running. This could have saved us some money, but we had already made arrangements with Carlos and he gave up another job to help us out. We couldn't bail on him for a little money. When Carlos arrived he introduced us to his nephew (also named Carlos) and started the long drive.
If switching from a flight to a taxi was the only bad part of the trip home, we would have considered it a good save. But things got worse on the way to Panama City. On the way through the mountains, we hit a rock or big hole and blew a tire! Yes, this is no joke. It was already dark and a light mist was falling. There was a spare tire but the wrench wouldn't go over the nuts on the tire so we couldn't get the bad one off. We got back in the car and drove slowly, about one mile to the top of the hill where Carlos knew there was a farm house. It was a safer place to try and work on the tire. Plus we got lucky, people stopped to help and the farm owner came out too. As we started to try again, Carlos realized he forgot to put the jack back into the car so he had to walk back down the mountain in the dark with a phone flashlight to find it. In the mean time, everyone that stopped to help managed to collectively come up with the right combination of tools to help us get the spare tire on. Carlos had been gone a long time and we were getting worried that maybe he got hit by one of the many cars on the road and they didn't notice. It's pretty dark after all. Good thing Carlos brought his nephew as a backup driver. We all got in the car and went looking. We found him on his way back to us.
So we lost about an hour. No big deal right? WRONG!
We quickly realized the spare was not fully inflated. It was good enough but we couldn't drive at full speed and we were still on the bad mountain road so we had to be extra careful. The spare was not a full size spare anyway and those are not great to drive with all the way to Panama City. At the next small town we stopped in front of a tire repair shop that was closed, but it was attached to a house. Carlos was trying to contact his friend in the city of David which we had to drive very close to anyway. After a few minutes, the shop owner came out and tried to help us. He had some tires that were the right size and we thought we were saved again. But no... The tires he had didn't have the right hole spacing to bolt onto this car. ARG!!!! At least Tina got to use the bathroom. He filled up the spare and put it back on. We gave him a few bucks for his efforts and thanked him. Because we didn't get a new tire, we had to detour into David to meet his friend at a tire shop. Once we got to the 24 hour tire shop, it was actually closed due to COVID restrictions. They closed just a few minutes before we got there. They wouldn't sell us a new tire because they could get in a lot of legal trouble due to the restrictions. But Carlos' friend came with a couple tires and the shop was willing to put one on the rim we had.
Ok, so all good now. We only lost two hours but we are on our way... NO SUCH LUCK!
The tire has four lug nuts. But the impact that caused the tire to blow in the first place stripped one of them. Being concerned, Tina used Google to find out if we would be safe with only three of the lug nuts. Turns out that it is, but not with two. Carlos was concerned for our safety and was worried that there could be a bigger issue with the wheel. And what if one more lug nut gave out on the road? We still had a five and a half hour drive ahead of us. So he noticed that there were other taxi drivers in the area and he went and talked to one of them. Sadly, I can't recall the driver's name at this point. But he agreed to take us to Panama City. We were a bit nervous about going with a total stranger. Carlos had the driver's information and said that he had a good "sense" about people assured us we would be safe. We piled into the tiny car with one large suitcase in the front seat and our smaller one jammed in the hatch back. We were snugly seated in the modest back seat. Once again we were off.
As we drove, the driver was kind enough to stop a few times when we needed a break and we did make it to Panama City. But the car was a total piece of junk. It was probably fine for driving around David on short trips, but it had very bad suspension. The highway was very bumpy and we felt every single bump along the way. Not a wink of rest to be had on the way. Before leaving Bocas, we booked a room in Panama City so we could get a few hours of sleep. By the time we got there it was 5am and we had to meet our local taxi driver at 7am to go get our COVID test. We weren't sure it was worth it but we took a quick shower and quickly went to sleep. That hour or so of sleep was badly needed and helped us make it through the rest of the day.
In the end, what was originally a 1 hour flight, became a 9 hour drive that grew and grew until it was nearly a 12 hour drive across the bulk of Panama in the middle of the night. Needless to say, we were pretty tired.
We got up at 6:30am so we could get ready for our taxi. Louis was recommended by some people we met in Bocas. He knew where to get the COVID test quickly and saved us some money in the process. Our flight home wasn't until 2pm so we had lots of time. Louis took us to a place to get a local breakfast. We treated him to a meal and after a while our COVID tests came in. They were negative as we expected. We are vaccinated after all. So we finished breakfast and headed to the airport to wait for our flight home.
Once we got through security, all our stress from the night before melted away.
Our flight out of Panama City took us to Atlanta where we had a short layover. The only restaurant there was a McDonalds with a crazy long line, so we just snack of chips and a drink from the convenience store. From there we hopped our flight into L.A. where we were hoping to get some real food. We landed at about 11:15pm to find that everything was shutting down but we were in line at the one restaurant still open. Sadly, we missed the cutoff so they sent a lot of us away. We asked around and learned that a mile or so away there were Denny's and In-And-Out but we needed to get there. By this time it is just after midnight so we tried to get an Uber or Lyft. $30 each way? Hell no! We learned that pickups at the Airport are extra expensive. But it is only a mile so we could walk. We made our way out of the building to the street. WAIT! It's a strange town, dark and is it really safe? Also, the TSA security station was closing at 1am and wouldn't re-open until 4am. So if we didn't get back in time we would be locked out on the street. We sat on a bench just outside the doors trying to figure things out. This was the closest we got to being in an argument. Not that we were mad at each other, but we were tired, hungry, and really couldn't decide what to do. We finally decided it wasn't worth the trouble and made our way back through security. At least that was easy because we have TSA PreCheck so we got to keep our shoes on and didn't have to go through the body scanner. Not that there were many people going through at this time of the night.
We had some snacks in our bag and got a drink out of a vending machine and made due with that. There were some nice padded benches and we took turns cat napping for an hour or so. Lucky for Tina, we were right across from the bathrooms. After a while, maintenance shooed us away so they could clean the area. By this time we were only an hour from shops opening. Tina grabbed some breakfast sandwiches for us from Starbucks when they opened at 4am. We boarded our flight at about 6:15am and managed to get some rest on the way back to Portland.
We were so glad that we decided to take the shuttle to and from the airport. Driving home would have been just one more thing to make life difficult at this point. We both managed to doze off here and the during the hour drive back to Salem. One short Lyft ride from the Salem airport and we were finally home!
As we mentioned earlier, being in Bocas is fantastic. It's the traveling to and from that we hate. And this was by far the roughest trip we have ever experienced. But you know what? It was an adventure, we are safe, we got home on time and now we have this crazy story to share with people.
---
---