Casa de Tortugas - Stories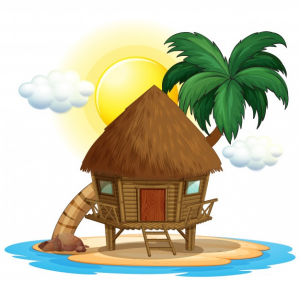 The House Build
Overview
The house build is going to happen in two main phases. The foundation and the main house.
Before any building can happen, we needed to get our concept art turned into real drawings that the builder can use to build from. These drawings include the basic drawings and some engineering specifications. The pillars that hold the house up need to be strong enough to hold the weight of the house that will sit on them and be spaced far enough apart to allow us to add a storage room under the house. This storage room is called a bodega and will be where our solar power equipment will be housed along with our cloths washer/dryer and include space for all of our extra storage needs.
Concept
We started out with a physical 3D model. Then as we made changes it was clear that doing a virtual model would make a lot more sense. So I used the Blender application to create a model of our home. Actually, several so we could compare. Once the drawings from the architect started coming back some minor tweaks made their way back into our 3D renders. Here are a few of our concept art images that make up our final design...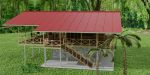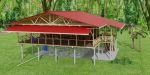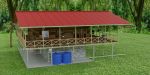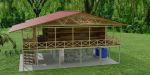 Watch on YouTube


Watch on YouTube
Official Drawings
To make sure our home is up to code and sound, we are working with a local architect who in turn works with the civil engineer and others to create our house plans. The builder will work off of these plans to do the actual build. Here are some drawings from the architect...
Update: 2023-05-20 Our builder believes the concrete pillars are over designed and are costing us far more than needed. He is working directly with the architect and civil engineer to see if they can be reduced. He has just finished a much larger building that has about the same amount of concrete as in our initial design. Now there could be reasons for ours to need this so they are all working together to decide what is actually needed.
Our Plan
In September of 2023 we will be building the foundation portion of the home. This is everything that touches the ground excluding the stairs. We will be on-site to be a part of this build just like we were for the sidewalk and stairs.
In late January or early Februrary of 2024 we will be building the main portion of the house. This is everything that sits on top of the foundation. We will be living in Bocas as the main body of the house is built.
Once we start building and all through the build process, we will update this page. Check back in October and March to see the updates. You can also subscribe to get notifications.
---
---