Casa de Tortugas - Stories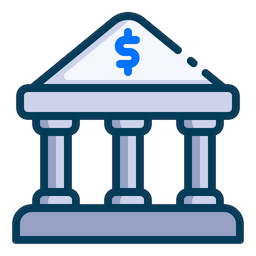 Getting a bank account
Getting a bank account in Panama isn't easy for Americans. As mentioned in the article "Why Panama", we touched on the difficulties in opening a bank account. This process took us several months of gathering papers and getting them to the bank. There is no way we could have done this without a lawyer in Bocas del Toro to push things through. We went with Anaya & Associates since they were helping us with our property purchase and they are very trustworthy. We had to get two banking references from banks we had accounts with as well as two personal references, proof of income and several other documents. It was quite the task.
After all the paperwork was complete and we were approved for our account, the next step was to go into the bank and fund the account and sign the documents. To do this we had to get from Bocas Town on Isla Colon all the way to the bank in Changuinola.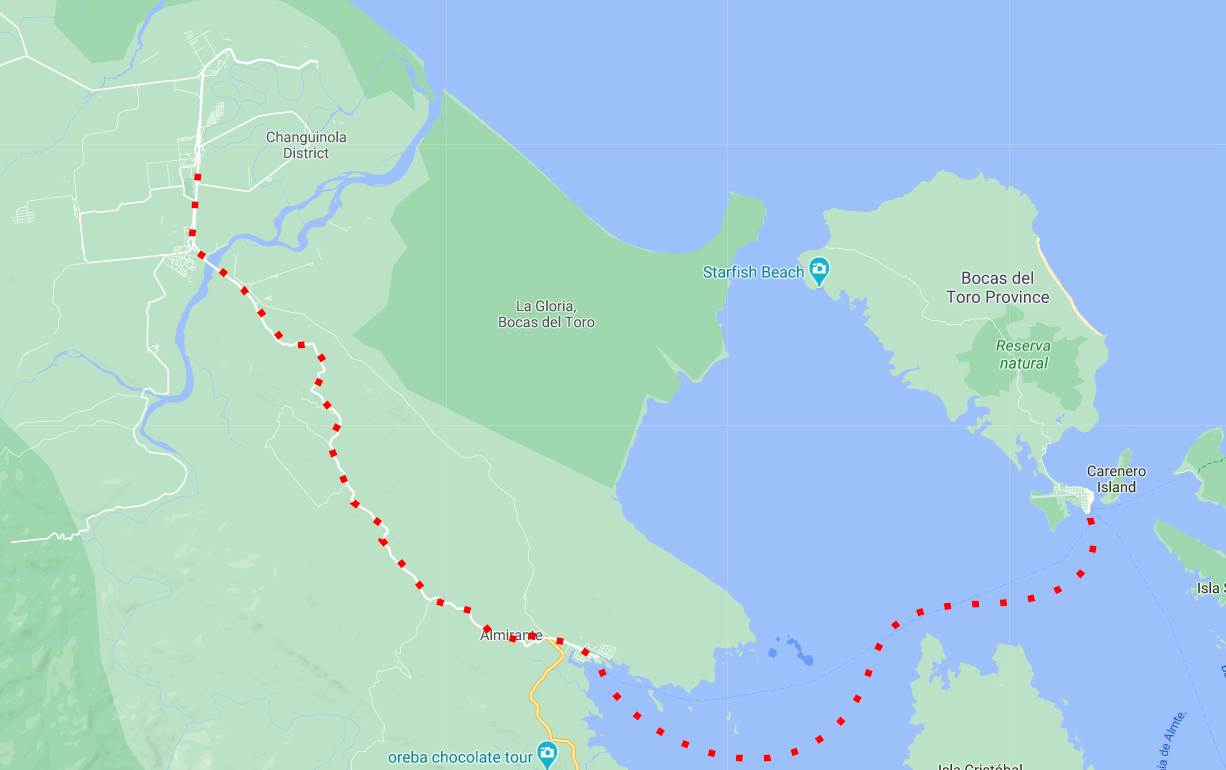 To get from Almirante to Changuinola, we took a taxi. One of the law associates arranged for this and the water taxi and escorted us all the way there and back and helped us understand the bank documents. She provided an exceptional level of service and made us feel comfortable. It was well worth the small fee we paid. After getting the bank account set up, we took her and our driver to lunch as a thank you. While walking over to get lunch, Tina saw what she thought was a bird at first but it turned out to be a huge butterfly with wings about 6 inches across. Along the road between Almirante and Changuinola, we saw a lot of beautiful country side including many Dole banana farms and an old railroad that Dole use to use.
Althought we didn't get any pictures of the town, we did take a little time to do some shopping and get some supplies for the trip to our island in a couple days. The department stores had everything, clothes, hardware, furniture. We picked up hammoks, dishes, a machete, some rope and a few other items. We popped into some clothing stores just to look around. Basically, we took advantage of our banking trip to explore some of the other parts of town as well.
To get between Isla Colon and Almirante, we took a water taxi. This costs only $7.00 per person (less for locals) and is a round trip ticket. The trip takes about 30 minutes. If you are not in a hurry, you can take the ferry which takes about 90 minutes and only costs a couple dollars.
An interesting thing that we have learned about Bocas and Panama in general, there isn't a lot of advertising outside of the major cities. Most of the time you learn about quality services and people from referals. On this trip we made a connection with Calros our taxi driver. We have his number in our phone for the next time we need him. He can be hired for local trips all the way to full day trips to other towns. We didn't make a personal connection with the water taxi driver, but we know that we like the service provided by the taxi 25 company so we will use them regularly.
Getting the bank account opened was quite the process but it was well worth it. We are now established in the country with property and a bank account which will help a lot when it is time to retire. Even though this was an all day trip for us, we enjoyed it. As usual, the people were very nice and the experience was pleasant.
Some technical details...
We chose to bank at Banistmo which is the closest bank to Bocas Town that Americans can bank at. In Bocas there is only one bank Banco Nacional de Panamá which we can use to access our funds through the ATM, but it is pretty much impossible to open an account there if you are not a Panama citizen. There are other banks in Chenguinola, David and Panama City but Banistmo was recommended by the law firm so we followed their recomendation.
Banking requirements for non-citizens at every bank in Panama... Two references from banks where you hold accounts in good standing. Two personal or business references (business is preferred like your employer). Bank statements, proof of income, tax returns. Different banks have additional requirement and each bank may have a different minimum deposit to open the account. Transfering money from outide the country will hit you with international wiring fees on both ends. The sending bank charges a fee (usually around $45) and the receiving bank also charges a fee (also around $45) so making small transfers is a waste of your money. There are two main reasons for opening a bank account in Panama for Americans, it makes it easier to pay local businesses using in-country bank transfers and to establish our presence in the country. In general, it is worth the effort.
---
---