Casa de Tortugas - Stories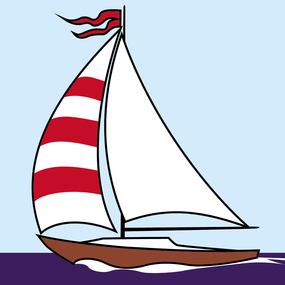 Our beach is in an episode of Sailing Project Atticus
Our beach is on Season 4 Episode 28 of Saling Project Atticus.
I have been watching random episodes of Sailing Project Atticus for the past couple weeks. Today I stumbled upon this. At exactly minute 3 into this video, they come up on our beach to stretch their legs and relax a little.
Jordan and Desiree are an amazing couple that have been living their dream and sharing their adventures on their sail boat. They believe like we do that you don't need a lot of money to live your dream.
I highly recommend visiting
their YouTube channel and checking out all their videos. I know I am going to be watching them for quite some time.
In this episode, I was thinking that the area looked very much like the area around our island. Then when they were going through the mangroves I kept thinking how much it looked just like our area. Then they came into view of the beach and I freaked out when I realized it really was our beach!!!
They tie their boat directly on the sandy cove where our beach connects to the neighbor's beach. I was so excited!
Tina came home just as I was watching the video so of course I stopped and rolled it back. She was just as excited as I was to see them on our beach.
It is just so random that this sort of thing would happen.
---
---